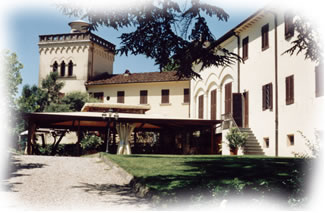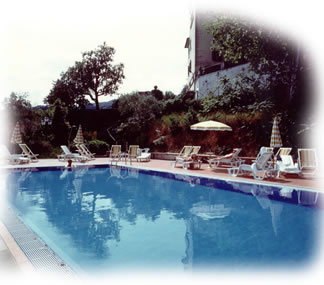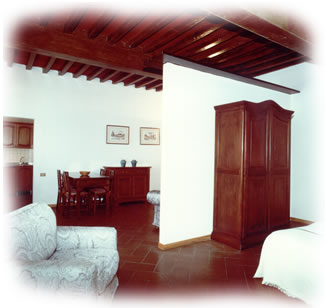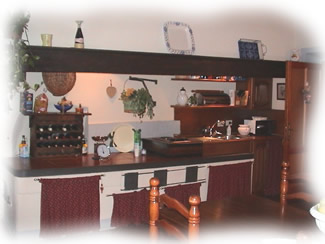 Castello San Felice
Enchanting first-class and exclusive castle with 20 apartments.Perched on top of a gentle hill and boasting a beautiful view over the Tuscan landscape is this majestic castle which dates back to 18th century. It has been carefully restored throughout the last few decades. Frescoes have been preserved and
you can see them inside the restaurant. The castle was built in a typical Tuscan area in which there was also a small Church called Chiesa di San Felice. Now the church is only open during occasional Masses and important religious events. It is also called "sull'Ombrone" from the nearby river of the village of San Felice. Originally the castle belonged to the noble family of Vivarelli Colonna from Pistoia. On 30th October 1754, Andrea Colonna, Gabriello Vivarelli's son, bought a piece of woodland area, a holding and a villa on the right side of the church, previously owned by Antonio Tani, from the Law Court of Pistoia. He became rich thanks to a Tuscan lottery winning which deprived the Grand Duke of almost all of his money. But Andrea Colonna gave up one part of his winnings and the Grand Duke said to him gratefully: "You are my 'colonna' (pillar)", Holding him with tears in his eyes and he wanted to join the two surnames Colonna and Vivarelli. The Grand Duke drew the coat of arms, which consists in a pillar surmounted with seven stars and a half-white-and-half-black moon. But, maybe, this is only a fairy-tale.

Detailed info; prices; availability

inquiries on this villa in Tuscany
All apartments are brightly lit, with panoramic views of the surrounding landscape. Each apartment is tastefully furnished and has TV, telephone and a heating system. Every apartment is different both in structure and in location. The following is a general indication of the various types of apartments available at "Castello San Felice"
There are three main types: 1-room apartment, 2-room apartment,
3-room apartment.

-1-Room Apartment (30 m2, 2+1): A living-room with kitchen corner
with either a sofa bed or a double bed. Bathroom with shower.

2-Room Apartment (50 m2, 2+2 guests): Kitchen, living-room with a double sofa bed. Double bedroom and a bathroom with shower.

3-room apartment (70 m2, 5+1 guests): Kitchen, living-room with
a double sofa bed. Two double bedrooms and a bathroom with
shower or bath-tub.

Bedding, towels and tablecloths are provided in every apartment.
All areas in the apartment are tastefully and stylishly decorated
thanks to a carefully selected colour scheme of warm, pastel shades.
The perfect environment for natural beauty and relaxation, visitors
can relax and enjoy swimming in the pool or pleasant hiking and cycling trips around the stunning landscape of the valley or along the Tiber shores. For those of you who prefer to indulge in sporting activities:
visitors can make their own trekking and cycling excursions throughout the rare natural scenery or choose from a range of cross-country routes documented in special maps.
Castello di San Felice is in a strategic position for those who want to enjoy all aspects of Tuscan culture. It's very close to the Pistoia.
Pistoia and its province are most interesting from a touristic point
of view because of the abundance and the immense variety of its
natural, artistical and ecological attractions. The town is of roman
origin, situated in a charming position at the foot of the Appennines on the highway Firenze-Mare from Florence to the sea, Pistoia is the administrative capital of its province and an important
agricultural and industrial centre (Breda), rich in monuments
bearing witness of its flourishing medieval period. A twice-weekly
market (Wednesday and Saturday) is held in "Piazza del Duomo"
and around the nearby streets. "Piazza della Sala" holds the daily
vegetable market. The Antiques market is held every second
Saturday and Sunday of the month. A tourist attraction of different
character is the zoo "Cittą di Pistoia", very modern and situated
in a lovely position 4 kilometres from the town, where you will also
see the cultivation of ornamental plants, renowned all over the
world.

The closest towns are:
Pistoia 12 Km.
Siena 80 Km.
Florence 45 Km.
Montecatini Terme 17 Km.
Pisa 65 Km.
Viareggio (sea coast) 70 Km.