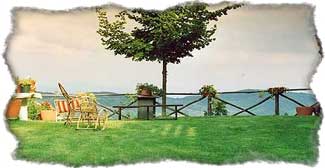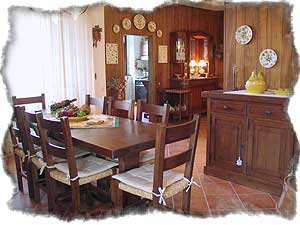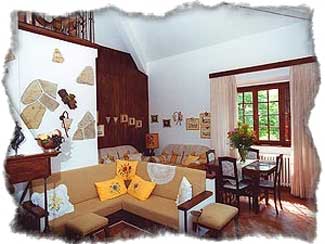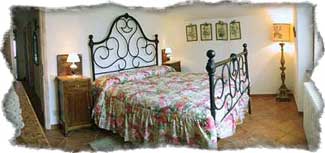 I Quadrifogli
The Bed &Breakfast "I QUADRIFOGLI" is in a place which is uncontamined and cool even in the hottest of summers,rich in woodland and beautiful scenery: CONSUMA,close to FLORENCE (just 26 km.) on the mountain pass leading to the CASENTINO area.It is the ideal base for cultural and religious tourism (CAMALDOLI,LA VERNA),for nature lovers (THE CASENTINO NATIONAL PARK FORESTS,VALLOMBROSA,
PRATOMAGNO) and a refreshing refuge after a day spent in museums or walking or mountain biking (there is an amazing variety of possible excursions with our b&b as a starting point).You can reach anywhere in tuscany by bike,car,bus (straight into the centre of Florence),train (15 minutes away).The CHIANTI TRAIL starts a few kilometers away.There are countless possible itineraries.
We have three rooms and a bathroom available for our guests:one double room,one twin-bedded room and one sitting-room with bed-settee,that form a suite.This arrangement,chosen to offer maximum comfort,means that whether a single person,a couple,a family or a group of friends,regardless of the number of rooms occupied,guests will always be unique and well looked-after,in a carefully prepared atmosphere.

Detailed info;prices; availability inquiries on this villa in Tuscany