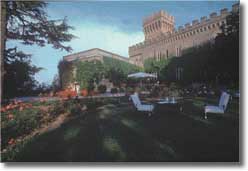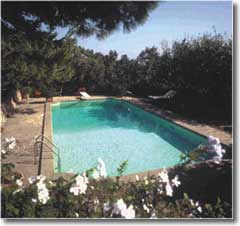 Castello di Magona
Enchanting first-class and exclusive castle with 5 double rooms and 6 suites. It can accommodate up to 22 guests.
There are 5 double bedrooms and 6 suites available. Each room is diverse in colour, type, view and furnishings, whilst all combine elegance and modern day
comforts: air conditioning, mini-bar, safe, satellite colour television, telephone with Internet access.

Detailed info; prices; availability

inquiries on this villa in Tuscany
Castello di Magona invites you to come and discover its magic, the beauty of its surroundings, the history, the art and the nature of
the Tuscan Maremma. Along the via Aurelia, looking out onto the Maremma coastline, just opposite the Island of Elba you will find
Castello di Magona. It's half way between Lucca and Siena and just at short distance away from many important tourist destinations
and along the much sought after eno-gastronomical route, along which we find stops such as the famous "Gambero Rosso" restaurant
in San Vincenzo. Castello di Magona is the ideal destination for those who decide to escape from the noisy city life and for those who are interested in discovering the real Tuscan Maremma.This corner of Tuscany is gaining more and more fame as it is frequented by many famous people, such as Sarah Fergusson, The Duchess of York and Count Gaddo Della Gherardesca, whilst also being the home of some of the most prestigious wine producers such as Marquis Niccolò Incisa della Rocchetta along with Piero and Ludovico Antinori and many others. These families produce wines famous all around the world such as "Sassicaia", "Ornellaia", "Gualdo al Tasso" and "Lupicaia".

Other facilities available near by: Tennis court, horse riding, golf, fabulous dining, sea beaches, renaissance and medieval art and
architecture.

The closest towns are:

Bolgheri 7 Km.
Lucca 110 Km.
Massa Marittima (sea coast) 30 Km.
Punta Ala 42 Km.
Siena 85 Km.
Volterra 65 Km.
Florence 135 Km.
Pisa 80 Km.