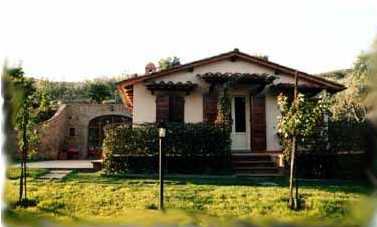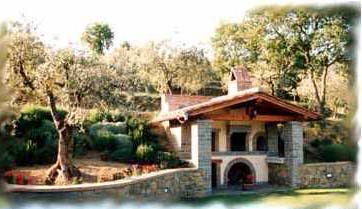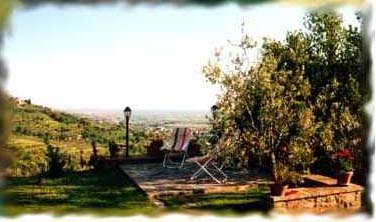 Farmhouses in Tuscany
Casa Maria Laura

Detailed info; prices; availability inquiries on this villa in Tuscany
In the quietness of Tuscan countryside, among the green hills around Cortona lies the small village of San Piero a Cegliolo and on the hill nearby, in the middle of the surrounding woods and on a wide terrace of olive trees you will find Casa Maria Laura.
You will certainly be delighted with the amazing view of this place an oasis of peace and tranquillity.The house is located on a natural terrace,from which you can admire
the valley below and part of the Trasimeno Lake. In the horizon you will catch sight of Amiata Mountain. Cetona Mountain and also of the town of Montepulciano.
The house is made up of 6 rooms (around 120 sq. meter) and is provided with two bathrooms, three bedrooms (6 beds plus a cradle) a wide living room, a spacious kitchen inside, plus a kitchen corner and a laundry service outside by the swimming pool. The pool measures 14m x Tm and it's provided with wide internal stairs
and springboard. Inside the house you will find all the modern comforts such as washing machine, satellite television. sheets and dishes. The fence and the gate. provided with electronic lock, assure you privacy and safeness during your stay. In the town of Camucia. only a couple of kilometres away from San Pietro a Cegliolo there are shops and shopping centre
provided with all you may need. The antique town of Cortona, where history and culture overlap in a suggestive way. offers a lot of events, such as shows concerts and festivals, enjoyable at any age.

Detailed info; prices; availability inquiries on this villa in Tuscany